Giethoorn bootje huren
Zin in lekker ontspannen een rustige boottocht maken in je eigen tempo? Met dit arrangement krijg je de mogelijkheid om de mooiste delen van Giethoorn te zien in een heerlijke, rustige en moderne fluisterboot.
Prijzen :
vanaf 59EUR/2 uur
Neem contact met ons op om te kijken of er nog een bootje aan de steiger ligt om ons mooie gebied te verkennen! 0521-361360

Een sloep of bootje huren in Giethoorn? Vanuit onze haven verken je in een bootje ons dorp Giethoorn. Het parkeren is gratis.
Voor het huren van onze boten is geen vaarbewijs nodig, we coachen met een duidelijke instructie voor een behouden vaart in Giethoorn en Nationaal Park Weerribben - Wieden. Onze lokale schippers varen ook graag met jullie mee voor een unieke rondvaart.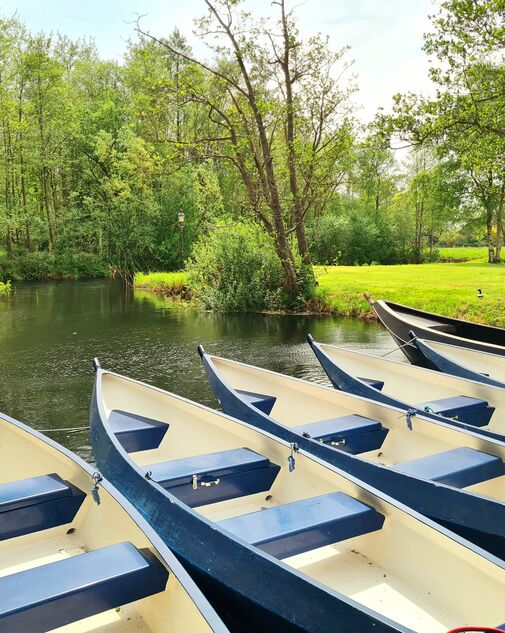 In dit arrangement
Met dit arrangement kunt u zelf met een fluisterboot door Giethoorn varen. Vanaf drie uren tot een hele dag (maximaal 17.00 uur). Neem een lokaal biertje of een lekkere broodje mee en geniet samen met vrienden en/of familie van de schoonheid van het dorp en Weeribben - Wieden Nationaal Park.

Belangrijk!
Voor gasten die dit arrangement boeken, is het verplicht om een reservering te maken voor de bootverhuur door de datum en tijd op te geven bij het boeken. Andere verzoeken kunnen ook worden gedaan.