Giethoorn Boat Rental
Do you wish to relax and have a peaceful boat ride at your own pace. With this package you have the ability to see the best parts of Giethoorn in a wonderful, quiet and modern boat. 
Prices:
65 EURO/ 3H
110 EURO / until 5PM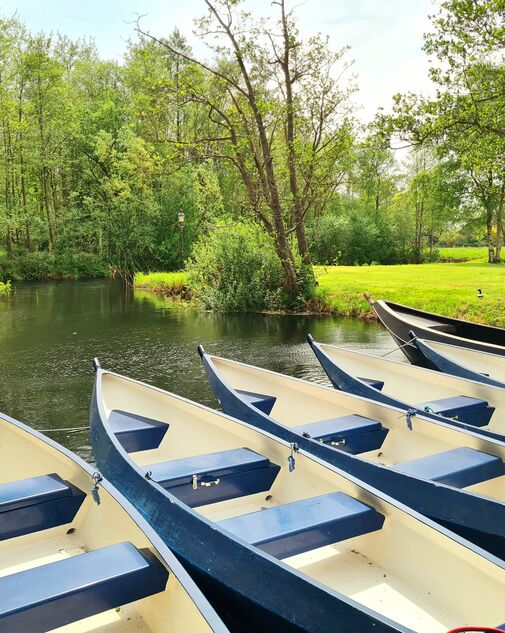 In this package
With this package you will receive your own comfortable boat to travel the waters of Giethoorn ranging from 3H up to all day until 5pm. Grab our local craft beer or a tasty snack and take your friends and family to see the natural beauty of the village first-hand.

Important!
For guests purchasing this package it is obligatory to make a reservation for the boat rental by providing
the date and time when booking the package. Other special requests can also be provided.