Giethoorn Hotel
---
Welcome to Giethoorn
Dear Guests, 
Welcome to the village Giethoorn at Giethoorn Hotel de Dames van de Jonge. Ever since my grandmother Geesje started de Dames van de Jonge in 1958, we have been sharing our Giethoorn home to travelers. Luckily, my grandfather, Willem had a construction company, which helped him create the structure of our current homestay hotel and restaurant.  
We understand that living in our home in Giethoorn might be a different and unique experience, as we are located in a rural region, there are waterways everywhere and the ducks or frogs might wake you up early in the morning. Amidst the setbacks, the Giethoorn family strives to make the transition to your utmost relaxation mode as seamless as possible. We also want you to experience what my grandmother taught us: sharing our love of the countryside culture and of our hometown Giethoorn.
Come with us to meet and get to know our family in the Giethoorn hotel, try out the local harvests in our Giethoorn restaurant, and get inspired by the unique landscape of Weerribben-Wieden National Park and its wetland ecology. Due to covid-19, we serve our food and beverages with the same love but please make a reservation 24h before arrival.
We know Giethoorn like the palm of our hands because our family has been living, working, and connecting with people here for a long time. Please let us share with you our stories, which areas are fun and lively and which areas are quiet, where to have tours, where to rent boats. Where to eat and most importantly where have the full experience of hospitality in Giethoorn hotel. 
We wish you a wonderful journey ahead and that you would enjoy your stay. Whenever you need our family give us a call at +31(0)521-361360, send a What's App message to +31(0)6-51097054, or a mail to info@dedamesvandejonge.nl
Warm regards, 
de Dames van de Jonge Family 
Gabriella 
---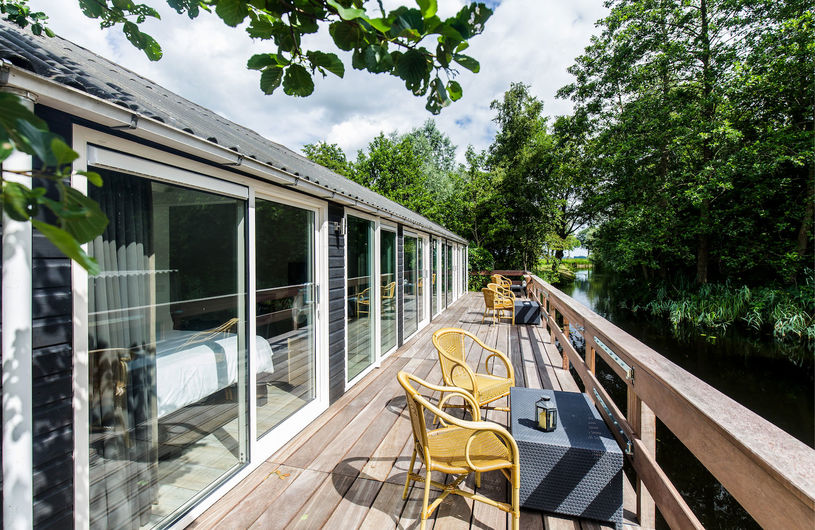 Get inspired by our rooms
We stand for a warm Giethoorn welcome, combined with personal service, we want to create a hospitality trademark with defined, reliable product standards via extraordinary personalized packages, exceeding expectations, and creating a connection to our Giethoorn Hotel brand and the locations in the experiences we offer.

---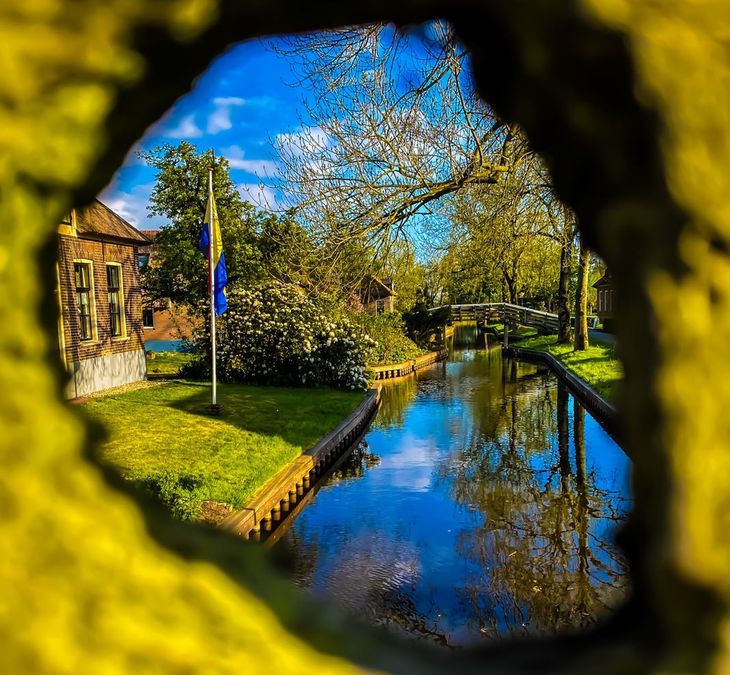 Unique Giethoorn experience
We aim to offer our guests a unique Giethoorn Hotel experience in an inspiring and familiar way, with which originality, flexibility, purity, and creativity are leading characteristics.

---