Giethoorn Hotel & Restaurant - De Dames Van De Jonge
---
Welcome to Giethoorn
Dear Guests, 
Welcome to the historic Giethoorn village at our Giethoorn Hotel de Dames van de Jonge. Ever since my grandmother Geesje started de Dames van de Jonge in 1958, we have been sharing our Giethoorn home to travelers. Luckily, my grandfather, Willem had a construction company, which helped him to create the structure of our current homestay hotel and restaurant. Since 1958 we has strived to provide memorable guest experiences in our hotel and restaurant. Combining traditional Gieterse elements, culture and hospitality for the many Dutch and international guests we welcome. Giethoorn village is not just a village of canals and islands located in the greenest parts of Netherlands, but it also tells a story of the local people, nature, animals and the surroundings. We hope to share this story with you and let your experience it, in your stay at Giethoorn hotel & restaurant de Dames van de Jonge! 
We understand that living in our home in Giethoorn might be a different and unique experience, as we are located in a rural region, there are waterways everywhere and the ducks, sheeps or frogs might wake you up early in the morning. The Giethoorn family strives to make the transition to your utmost relaxation, as seamless as possible. We also want you to experience what my grandmother taught us: sharing our love of the countryside culture and of our hometown Giethoorn.
Come with us to meet and get to know our family in the Giethoorn hotel, try out the local harvests in our Giethoorn restaurant "Gastroma Geesje", and get inspired by the unique landscape of Weerribben-Wieden National Park and its wetland ecology. Everyday our dishes are prepared fresh and served in a unique Gieterse style, with the best products from the Steenwijkerland areas farmers. The cuisine combines traditional Dutch cuisine and Gieterse cooking with a modern style created by our chefs.
Dinner requires reservation 24H prior to visit !
We know Giethoorn like the palm of our hands because our family has been living, working, and connecting with people here for a long time. Please let us share with you our stories, which areas are fun and lively and which areas are quiet, where to have tours, where to rent boats. Where to eat and most importantly where have the full experience of hospitality in Giethoorn hotel - de Dames van de Jonge. 
We wish you a wonderful journey ahead and that you would enjoy your stay. Whenever you need our family give us a call at +31(0)521-361360, send a What's App message to +31(0)6-51097054, or a mail to info@dedamesvandejonge.nl
Warm regards, 
de Dames van de Jonge Family 
Gabriella 
---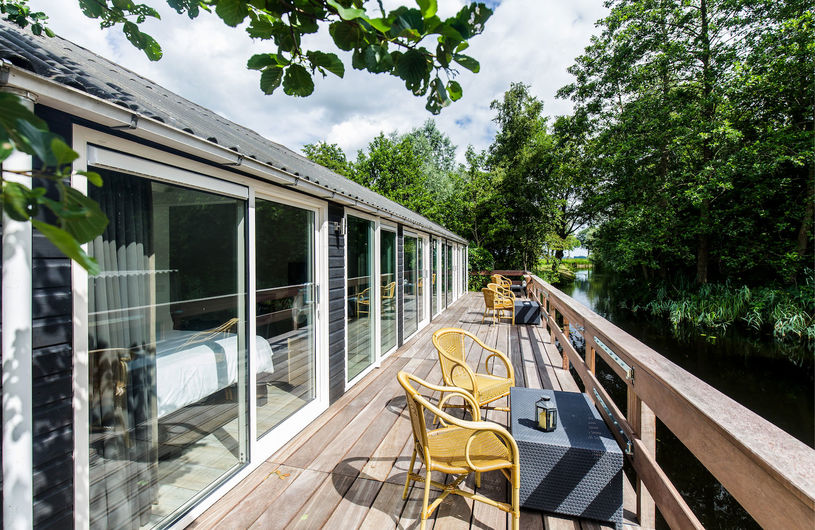 Modern rooms with traditional Giethoorn style
At de Dames van de Jonge we welcome our guests in our cozy family hotel. Offering traditional Basic rooms, exclusive Comfort rooms and our special Farmhouse rooms. Combined with personal service to go above and beyond for our visitors, we want to create a hospitality experience that connects you with our village and is memorable for both young and older generations.

---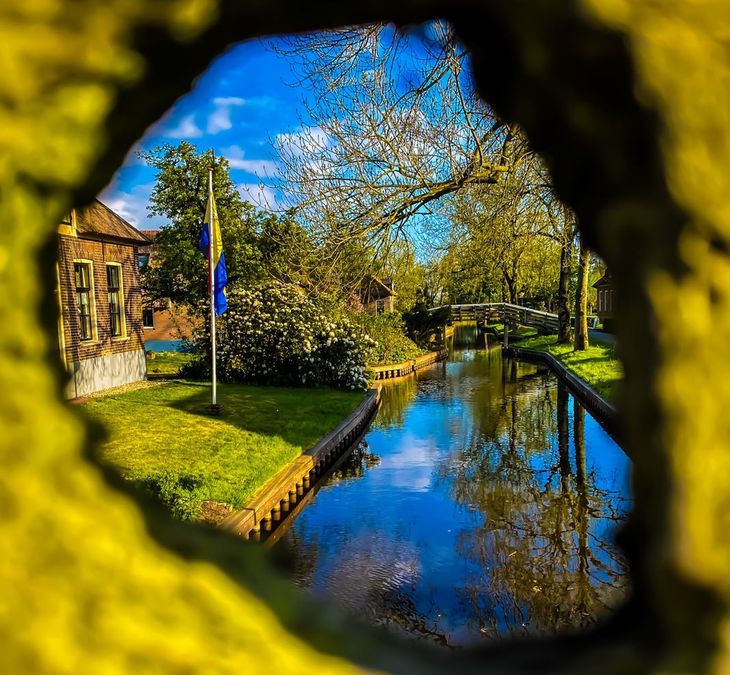 Unique Giethoorn experience
We aim to offer our guests a unique Giethoorn hotel experience with our comfortable rooms, delicious cuisine provided within "Gastroma Geesje", an enjoyable boat ride with our knowledgable tour guides or provide you with the best locations and routes in the Giethoorn village. Our hotel is also a perfect location for hosting larger events, weddings, meetings, presentations and more. it is all possible at de Dames van de Jonge.

---